2013: Year of the Snake
WOMEN'S    RETREAT
May 24-26, 2013
VILLA  PAULINE
MENDHAM, NEW JERSEY
http://www.scceast.org/villapauline/




Through group and individual experiences you will :
1.  Deepen Self-awareness using meditation, reflection, movement and play.
2.  Learn to navigate from your heart  and authentic Self.
3.  Enhance your ability to show up during change and transformation.
4.  Redefine and renew your intuition and life purpose.
5.  Explore the beauty and wisdom in Mother Nature and your own nature.
6.  Strengthen your connection with Spirit and the Divine Feminine.
RETREAT SCHEDULE
Friday:
4:00  -   5:00        pm         Registration
5:00  -   5:30        pm         Opening Circle & Meditation
5:30  -   6:30        pm         Dinner
7:00  -   7:30        pm         Coming Home with Sound & Movement
7:30  - 10:00        pm         Recreating Your Path
Saturday:
8:00  -   8:45       am         Awareness Journaling & Movement
8:45  -   9:45       am         Breakfast
10:00 – 12:00      pm         Part 1. Sacred Snake Medicine
12:15  -  1:15       pm        Lunch
1:30  -    5:00       pm        Acupressure for Self Care
5:00  -    5:30       pm        Walking Meditation / Labyrinth
5:30  -    6:30       pm        Dinner
7:00  - 10:00        pm        Touching the Center of Your Self
Sunday:
8:00  -  9:00       am       Meditation & Movement
9:00 – 10:00       am       Breakfast
10:00 – 12:00     pm       Part 2. Sacred Snake Medicine
12:00 – 12:45     pm       Your 2013 Soul Path
12:45 -   1:45     pm        Lunch
1:45 -  3:00        pm       Closing Circle / Weekend Feedback
MEET  THE  FACILITATORS:
Monique Arcand is an intuitive & spiritual advisor born and raised in the  French-speaking culture of Montreal, Canada. At an early age Monique embraced the passions of art and mysticism. She received a degree in Fine Arts from' Ecole des Beaux Arts ' and has studied many of the New Age philosophies. Monique's experience of enlightenment began with the AmericanIndian healer, Monique Peries of Quebec. www.moniquearcand.com
Lu Pierro is an author, speaker and nationally certified Health and Wellness Coach.  She  has spent 30+ years helping clients set goals and maximize their potential. Her goal is to help clients break through their limiting self- beliefs so they can find their  true authentic self. In addition to her coaching skills, Lu is the founder of Worldwide Holistic Day, a movement dedicated to worldwide holistic education. www.lifecoachingpierro.com
Sharon Rasa has been a visionary and pioneer in the healing arts for over 25 years. Learn from her journey as a student, teacher and doctor.  She is known for her innovative and integrated approach to wellness. Dr. Sharon's life has been devoted to empowering individuals to reach their full healing potential by accessing their inner essence and  achieving health through nature's biological blueprint.  www.rasahealth.com
Regina Rosenthal is a physical therapist, teacher, author, and health coach with three decades of experience in the healing arts and sciences. She has presented workshops nationally and internationally, and has worked in hospital, university, home care, and private practice settings. Her new book, The Heart of Healing: Discovering the Secrets of Self-Care, describes seven themes encountered during healing; expands awareness about healing as a journey to our heart and authentic Self; and presents Self-care practices to empower readers during healing. www.reginarosenthal.com

$425 Early Bird registration until March 31, 2013 includes: 
Two nights lodging at Villa Pauline
Six meals and snacks
All presentations, group sessions and activities
$444 Registration after March 31, 2013
Reserve your spot NOW at:   www.rasahealth.com/teleseminars-and-events/
Mail registration: RaSa Health, 312 Shrewsbury Avenue, Red Bank, New Jersey 07701
For further information:  732-842-2610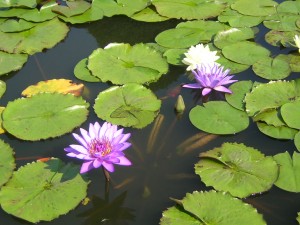 Where:  Brandeis National Committee, Westlake Chapter, Jackson, NJ                    
When:   June 12, 2013
Topic:   The Heart of Healing: Discovering the Secrets of Self-Care            
             "Maximizing Well-being Using Acupressure for Self-Care"
The problem we face today is how to live and be healthy in a world filled with constant stress and change. I have discovered three solutions, which supported clients' healing, during the thirty years I have worked as a physical therapist:
increase Self-awareness
learn and use Self-care practices
reconnect with your heart and authentic Self
Come and be introduced to a simple, non-invasive acupressure formula to relieve stress that can be self-administered in about twenty minutes. The Seva Acupressure for Self-Care program*, created as a gift to the world to relieve suffering, was developed and used at Ground Zero following the events of September 11, 2001. Since its inception, the Seva program has been presented nationally and internationally. In the US it has been taught and used in hospitals, private practices, colleges, schools, shelters, houses of worship, and Walter Reed Medical Center. No special equipment is required. This extremely useful tool addresses a wide range of needs, including general relaxation and shock and stress. Clients who use this program report reduced stress, improved sleep, enhanced focus, and an increased ability to respond to daily challenges. I, too, have personally benefited from this program.
*Seva: Sanskrit word for service
http://soullightening.com/acupressure-for-everyone/a4a-workshops/#seva_stress_relief_one